Meet Trafalgar team
Geoffrey Mugford
Geoffrey Mugford is the Commercial & Operations Manager at Trafalgar
I continuously look to improve and maintain our internal processes to make sure we deliver the very best customer experience. This includes the timely dispatch of posters and trailers, as well as sales tracking and reporting.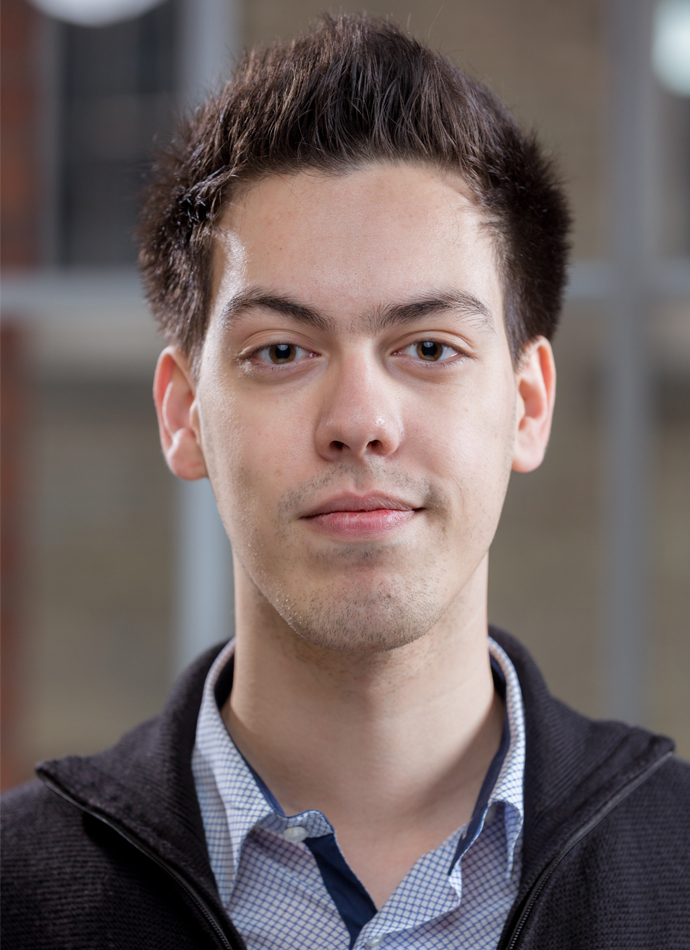 Break rules. Leave the world more interesting for your being here.

Neil Gaiman, Make Good Art
Geoffrey's story
British-Frenchie hybrid with an absolute devotion for coffee and cats, I am a pure generalist with a knack for switching skillsets rapidly and forgetting about departmental affiliation.
Early on in my career, I realised that I'd much rather make films than electro-mechanical engineering systems. Helping others bring their stories to a wider audience has been my goal since then. I've adapted the tools I learned in project management and business to the film industry. When I'm not in the office, I produce at least two short films per year and manage the Warwick Filmmakers' Showcase, a yearly event that teases and celebrates the young aspiring filmmakers.
My humble beginning at Trafalgar Releasing started in the Production department, where I learned about DCPs, content formats, and the challenges faced when having to organise the delivery of hundreds of drives to cinemas worldwide in less than a week, and how to manage these.
My engineering and consultancy past kicked in at the sight of the massive excel spreadsheets we had to sort through, and one of my first successes as Operations Manager was to facilitate the site list sorting process, reducing the 7h task to 1h. I now continue to tap into my programming skills to automate as many processes as possible so that we can release even more films, better, faster, stronger!
Back to team Trafalgar
Back to team