Meet Trafalgar team
Ollie Charles
Ollie Charles is the PR and Partnerships Manager at Trafalgar
I work to create a plan of action for our publicity campaigns. Whether we run a campaign internally, collaborate with another PR team or hire an agency, I work to ensure the campaign fits within our overall strategy.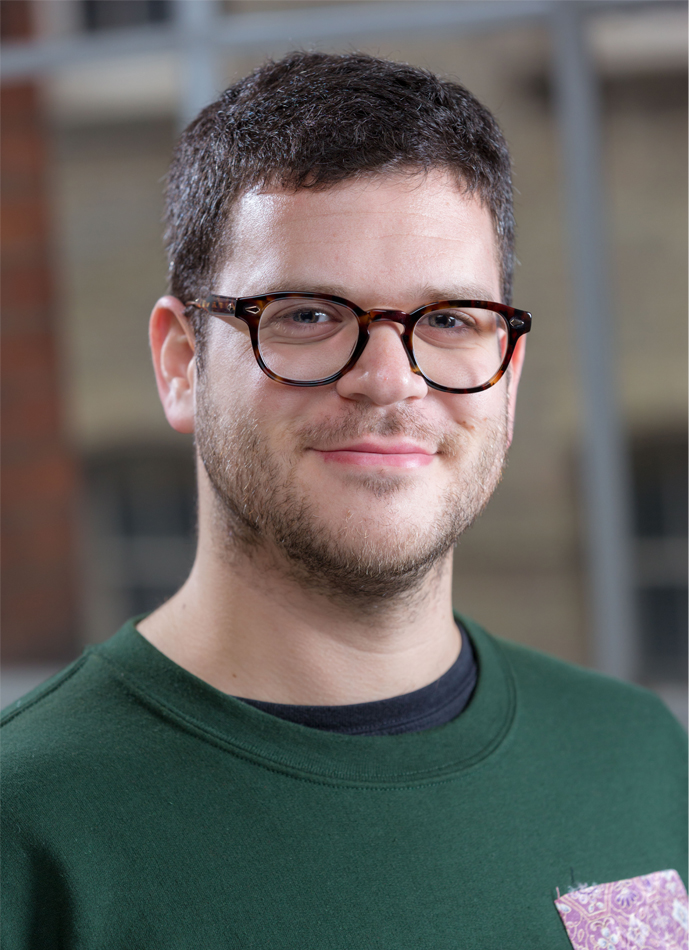 Saffy: I'm sorry, Mum, but I've never seen what you actually do.
Eddy: PR! I PR things! People. Places. Concepts.

Absolutely Fabulous, 1992
Ollie's story
Who knew that when I was growing up spending all my time consuming as much television, film, theatre, music and books as possible, that one day I'd be able use my love for them all in just one company?
Whilst I always knew I wanted to work in the arts, and having dedicated many years to independent cinema, working across the unique event cinema space has meant that I have been able to work on projects that bring together everything I enjoy.
One of my favourite parts of the job is how varied my day can be, working on the publicity campaigns of some of my favourite projects: from Mat Whitecross' documentary Coldplay: A Head Full of Dreams; to the latest opera and ballet season from the Royal Opera House; taking a detour via McKellen: Playing The Part and An American in Paris: The Musical; bringing Monty Python's Life of Brian back to the big screen and unveiling Nick Cave & The Bad Seeds new music in One More Time With Feeling.
Working with all these legends of music, high arts and film is always such an inspiration, which I've been able to take into my life outside of work as its pushed me to get on with that novel I've always wanted to write!
Back to team Trafalgar
Back to team