Back to news
BUSINESS REPORTER | How the big screen is getting an even bigger revamp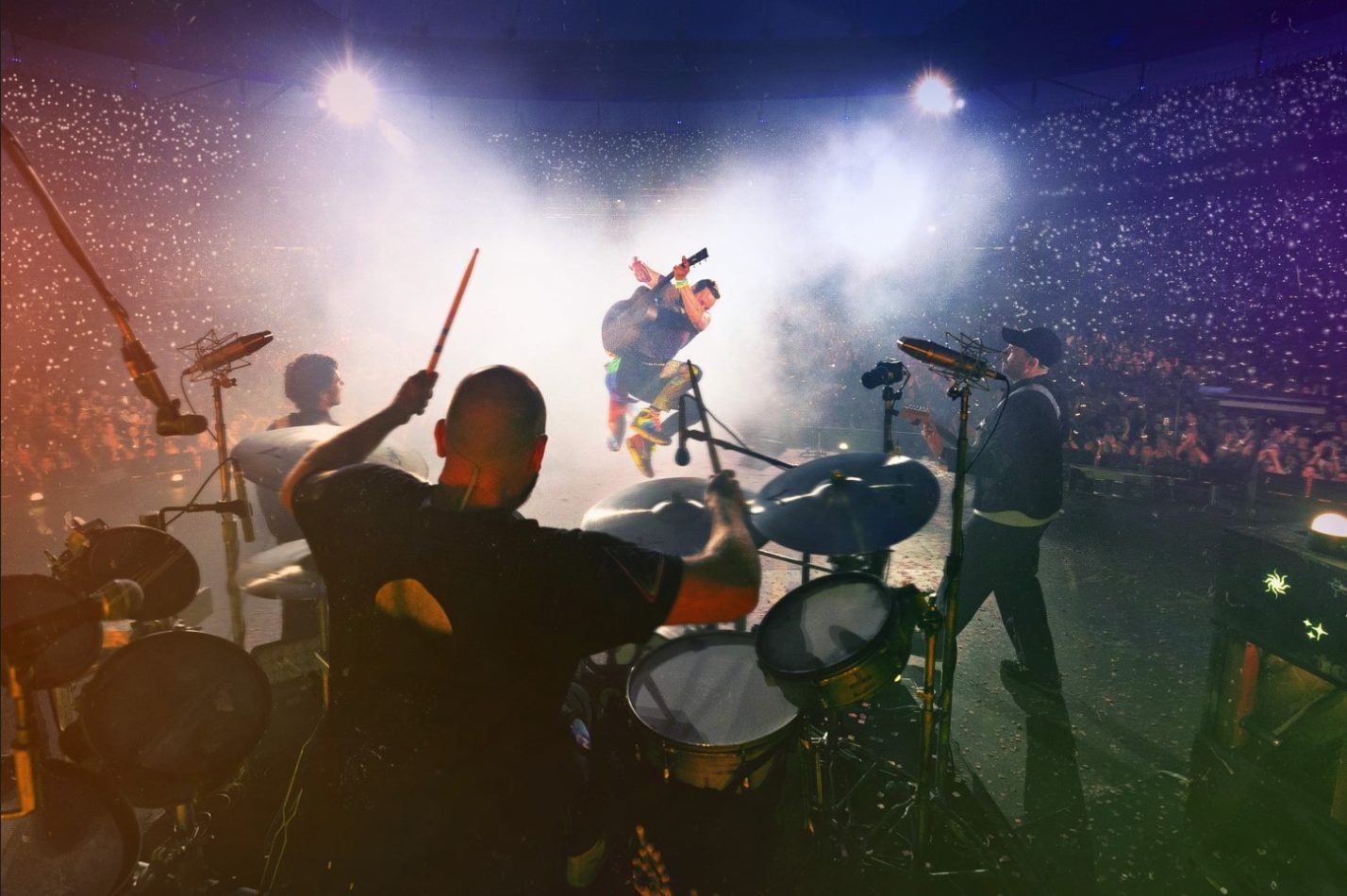 4 May 2024, as see on Business Reporter.
Cinemas are no longer just for showing feature films: welcome to the growing phenomenon of "Event Cinema"
Something unique happened at cinemas around the world on 13 April 2023. For one night only, hundreds of thousands of Metallica fans took to their seats in 2,600 cinemas across 82 countries for the sole purpose of listening to the band's brand-new album, ahead of its global launch the following day.
 Fans were treated to the album played, in full, in pummelling cinema surround sound, with each song accompanied by its own music video and exclusive commentary from the band made purely for this global listening party.
 Reactions from fans flooded social media within hours: "All bands should have listening parties for their new albums,"; "A banger of a cinema experience"; "What a show! Music, base, atmosphere, an unforgettable experience,"; "Such a great way to experience it – it absolutely needs those speakers!"
 Many major artists are taking advantage of the rise in "event cinema" to give their global fanbases the opportunity to come together this year, with the likes of Coldplay, Machine Gun Kelly, Billie Eilish, BTS, Louis Tomlinson and Neil Young also getting in on the act.
 Trafalgar Releasing, the global leader in event cinema distribution, was the company behind the Metallica event. It also distributed Coldplay's record-breaking Music of the Spheres concert, which was broadcast live to more than 3,500 cinemas in 81 countries from Buenos Aires in October last year from the band's world tour. The event topped the box office charts in Argentina, Mexico, Chile and the Netherlands, breaking the top ten worldwide after the global success of 2018 documentary Coldplay: A Head Full of Dreams.
 Trafalgar also works with South Korean pop sensation BTS, currently reigning supreme at the event cinema box office. BTS: Yet To Come in Cinemas has – ironically, given its title – become the highest-grossing event cinema release in history, generating $53 million in sales globally so far, beating the previous record set with last year's live concert from Seoul, BTS Permission To Dance on Stage.
 As a way for bands to reach a global audience far in excess of the number of people who could be expected to attend the live shows, while still giving the as-live experience, it is extremely effective. Marc Reiter from Metallica HQ says that Trafalgar Releasing's previous work on the 2019 cinematic release of Metallica and San Francisco Symphony live album S&M² "far exceeded our expectations", allowing them to achieve "the ambitious goal we had set of providing Metallica fans in every corner of the world the opportunity to experience this incredible show in or close to their respective hometowns."
 Reiter adds: "When we asked what they could do for an encore, they did just that – an additional global screening, by popular demand!"
 Coldplay's management was equally effusive about event cinema being a way to reach out to fans around the world, with creative director Phil Harvey saying the band jumped at Trafalgar's idea to live-broadcast a show from its Music of the Spheres tour into cinemas around the world.
 "It's always nice to break a record, so we were delighted that the event ended up as the biggest ever live theatrical broadcast, screening in 81 countries, topping local box office charts and breaking the global top ten," said Harvey. "Trafalgar's technical expertise and detailed market knowledge allowed us to create a wonderful, shared moment between the band and fans all around the world."
It isn't just live music events which are transforming cinemas into wide-ranging entertainment venues but a whole range of live and pre-recorded productions, from Louis Tomlinson's recent documentary All of Those Voices to the upcoming Sleeping Beauty by The Royal Ballet. Also in the pipeline are the multi-award winning musical production of Anything Goes, filmed live at the Barbican, The Marriage of Figaro from The Royal Opera House and Mark Gatiss's presentation of A Christmas Carol at Alexandra Palace.
 Louis Tomlinson's documentary about his life during and after One Direction, described as an "intimate and unvarnished view of Louis's life and career", made headlines around the world after its global cinematic release in March. "There's no question that [Trafalgar's] care and attention helped the film reach as many fans as we did globally, creating a significant moment for Louis and his fans worldwide to connect." said his management team.
 "Cinemas are built for this," said Marc Allenby, chief executive of Trafalgar Releasing. "They've got huge screens, great seating, phenomenal audio presentation and they're all focused on delivering this big, spectacular moment that's really only beatable by actually being at a live event. The exciting thing is that it delivers a collective fan experience globally, where tribes and like-minded individuals come together for this particular experience. You might be strangers, but you've got this collective love, this shared identity."
 Marc began his love of cinema working as an usher at Picturehouse Cinemas while at university. After graduating, he worked his way up through the company, developing event cinema opportunities including bringing the Metropolitan Opera and Bolshoi Ballet to the UK and launching NTLive and RSC Live. Following a management buyout of Picturehouse Entertainment in 2017, the group was re-established as Trafalgar Releasing.
 A subsidiary of Trafalgar Entertainment, Trafalgar Releasing's worldwide operations bring cinema to fans in more than 13,000 locations in 132 countries, featuring live concerts, music documentaries, world-class opera, theatre, and album launches from the leading names in entertainment.
 Watching a band live – particularly big stadium bands – can be hugely expensive, with the cost of travel and accommodation on top of hefty ticket prices, so the chance to have a similar experience at your local cinema has a clear appeal, and social media filmed during events shows fans reacting in much the same way they would at a live event – there's dancing, tears, and even moshing.
 "People want to go out and express themselves, and they missed that during the pandemic," said Marc. But, he pointed out, event cinema isn't growing just because of pent-up demand, but because of the experience itself.
 "The fan moment is right at the heart of it," he said. "During the event you'll see people singing, dancing, applauding, screaming, even running down to the screen. They're really engaging with the band and the music and it's a genuine kind of celebration which you won't get while watching at home with five or six people. At these events you have 300 people in there with you, so you really get into the shared collective experience."
 Social media has played a part in this, by showing audiences what kind of behaviour is permissible and even expected. Said Marc: "There's an element of 'am I allowed to do this here?' It's fine to sit down and passively watch a theatrical, narrative film, but there's a different kind of behaviour which is acceptable at event cinema."
 Cinema owners are also seeing the benefit. After the lows of having to shut entirely throughout the various lockdowns and then dealing with post-pandemic reluctance to return to group events, a current challenge is a shortage of films coming through the pipeline.
 Live events, music listening events or recorded-as-live films which have a longer lifespan can fill those gaps, boost ticket sales and, even more importantly, get cinema back on the radar of many people who might have lost the cinemagoing habit entirely.
 Vue International, one of the world's leading cinema operators, has been screening live concerts since 2005, working with the likes of music acts Queen and Genesis as well as showing events from sport, theatre and opera. "The Big Screen experience offers an opportunity for customers to share a wide range of events together, with the best seats, screens and sound quality on offer," said Johnny Carr, group event cinema manager, Vue International.
 "Obviously for cinema owners it's been a tough few years," said Marc. "What we can do is fill gaps in the film programme when inventory is low, or during quieter days in the week, but a major benefit is bringing lapsed cinemagoers back to the cinema. We bring the audience in for the events, and then the opportunity is there for the cinema to engage with that audience who might not have been there for the last two, three, five years, as well as driving in fresh audiences, such as the younger demographic who are brought in by BTS or Billie Eilish, and might have not discovered the cinema at all."
 From Metallica and Billie Eilish to the ballet or Royal Opera House… anything is possible with event cinema.
Back to news