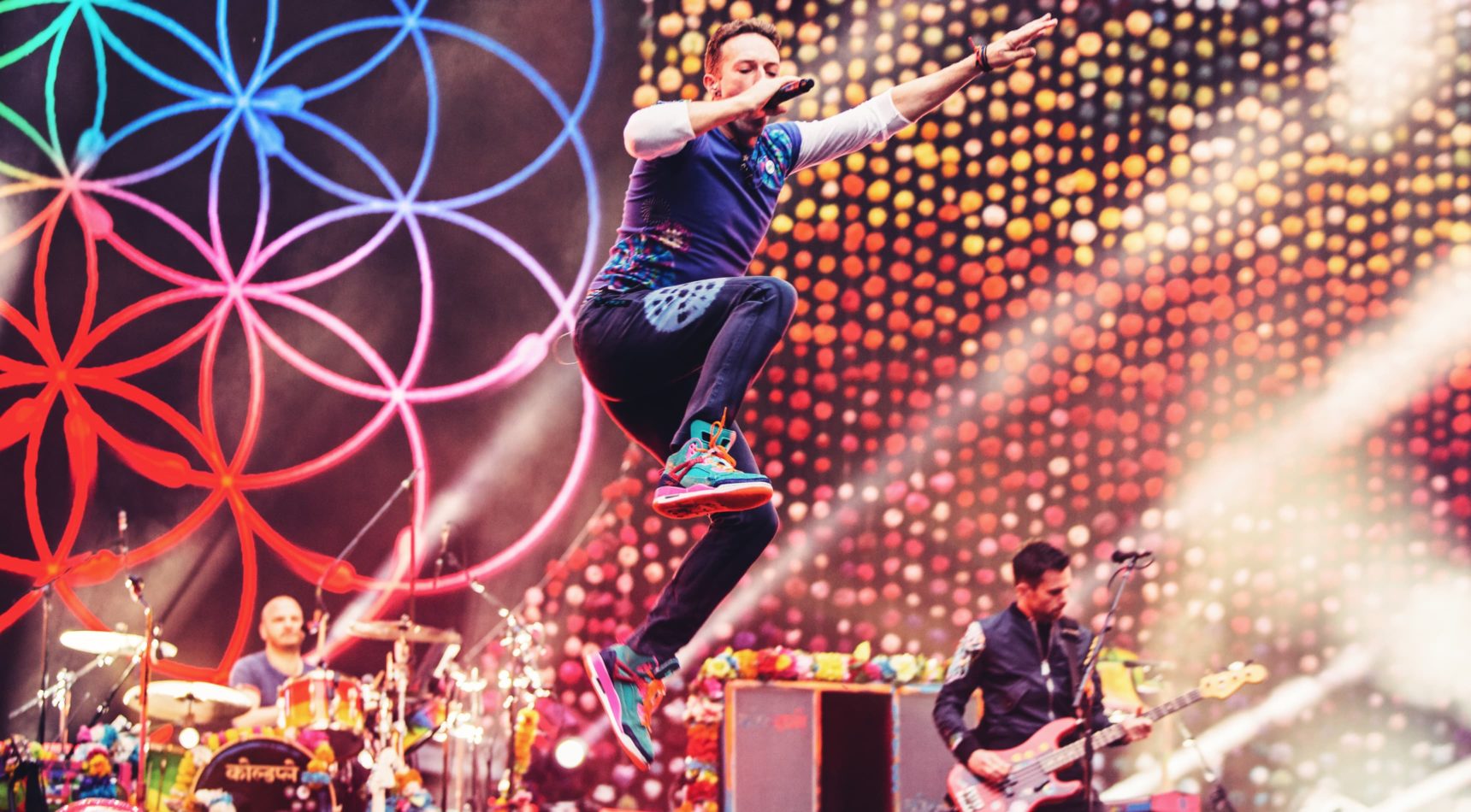 The brief
We were tasked to maximise the Coldplay fan experience in cinemas, 36 hours before its Amazon Prime premiere. To do so, we elevated the prestige of the overall project through the theatrical release. We built exclusivity by screening the film in cinemas worldwide at prime evening shows across every major time zone, creating a flow effect of online buzz through social media—a uniquely global fan moment.
---
What we did
Our theatrical release needed to fit in to a wider project, that also incorporated an Amazon Prime release the following day, and a physical product via Warner Music further down the line. As such, the specifics around this strategy meant that we had to navigate outside of industry norms and needed to be agile. With these parameters set, we delivered a truly collaborative campaign that engaged Coldplay fans worldwide.
The project was an absolute partnership with Coldplay management and the Parlophone subsidiary of Warner Music. The band's Creative Director Phil Harvey sought calm, considered council, not necessarily for our own interest, but for the totality of the project as a whole, which we embraced fully.
On the promotional side, we contributed significantly to the creative campaign through our suite of dynamic digital assets which were used on the Coldplay channels across organic posts and paid media.
---
The results
Across 70 territories, we delivered a $3.5m global box office, with US and UK markets delivering strong screen averages of $1,197 and £1,588 respectively.
Our digital assets effectively engaged audiences, with total views exceeding 4.5m across the Coldplay channels alone in the run up to release.
Fan interactions on event night around the world exceeded 1m+ across all platforms, creating the global moment sought by all parties.
Back to Case Studies