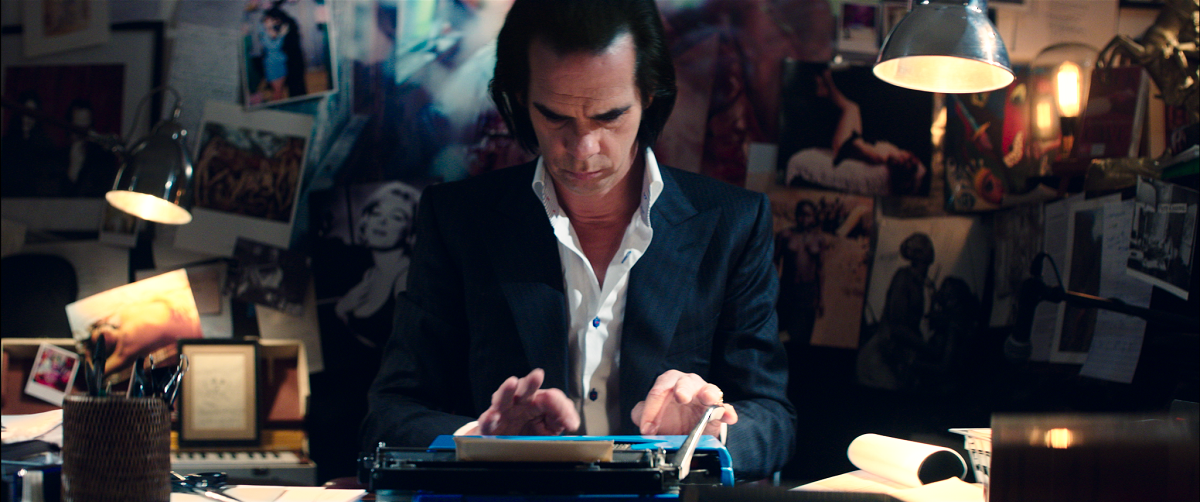 Release date: Sep. 01, 2014
Countries available: UK & Ireland
---
20,000 Days On Earth is a bold vision of one of music's most mysterious and charismatic figures, the iconic Nick Cave.
In their debut feature directors Iain Forsyth & Jane Pollard fuse drama and documentary by weaving a cinematically staged day in Cave's life with never-before-seen verité observation of his full creative cycle.
The film delves into Cave's artistic processes, unpicking the stuff that makes him tick. We meet those who have affected his life, personally and professionally, including hilarious moments shared with his regular collaborator, the multi-instrumentalist and epic beard-wearer Warren Ellis; actor and friend Ray Winstone; and Kylie Minogue, whom Cave duetted with on his mainstream hit single Where The Wild Roses Grow. These voices from the past revisit Cave in daydream-like scenes as he sits behind the wheel driving through his adopted hometown of Brighton, England.
The film constructs a narrative and cinematic reality that seamlessly blends performance and storytelling with emotional truths. Avowedly neither a music documentary nor a concert film, 20,000 DAYS ON EARTH still contains electrifying performances. We see a song grow from the tiniest of ideas sketched out by Cave in his office to a monstrous epic performed by the peerless Bad Seeds on stage at Sydney Opera House. We also witness Cave open up to psychoanalyst Darian Leader as he discusses how his early years continue to inform his work, and later join him on a journey through his personal archive. This category-defying film possesses the same frankness and wry humour that run through all of Cave's work, and pushes the form into new territory, exploring universal themes and celebrating the transformative power of the creative spirit.
---
Back to events