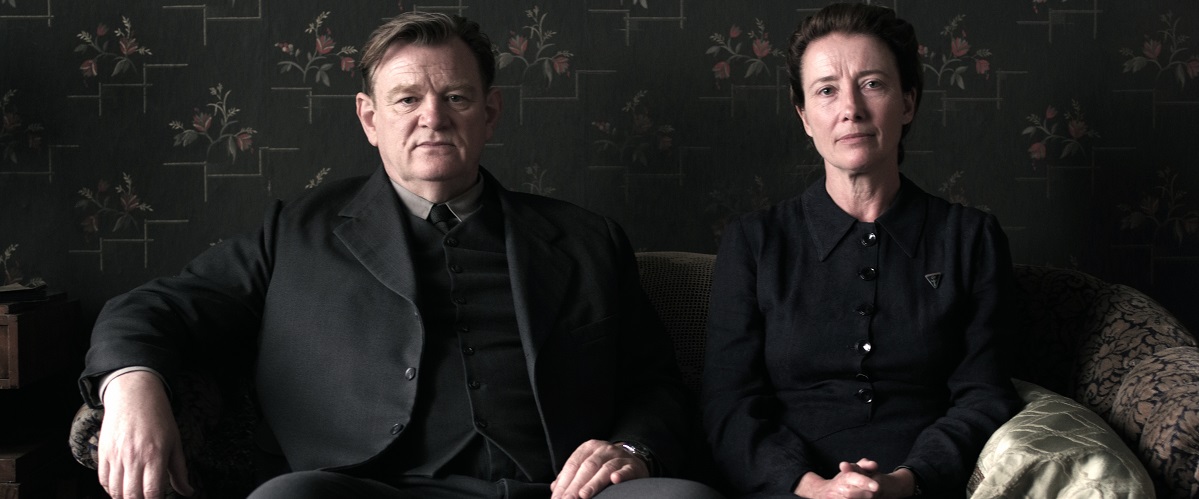 Release date: Apr. 23, 2016
Countries available: International
---
Berlin 1940. The city is paralysed by fear.
Otto and Anna Quangel are a working-class couple living in a shabby apartment block trying, like everyone else, to stay out of trouble under Nazi rule. But when their only child is killed fighting at the front, their loss drives them to an extraordinary act of resistance. They start to drop anonymous postcards all over the city attacking Hitler and his regime. If caught, it means certain execution.
Soon their campaign comes to the attention of the Gestapo inspector Escherich and a murderous game of cat-and-mouse begins. But the game serves only to strengthen Otto and Anna's sense of purpose and renewed love for each other. Slowly their drab lives and marriage are transformed as they unite in their quiet but profound rebellion.
Over 60 years after its initial publication, Hans Fallada's novel – written directly after the Second World War – became a worldwide bestseller. Based on a true story, the powerful and redemptive novel was described by Primo Levi as "the greatest book ever written about German resistance to the Nazis."
---
Back to events