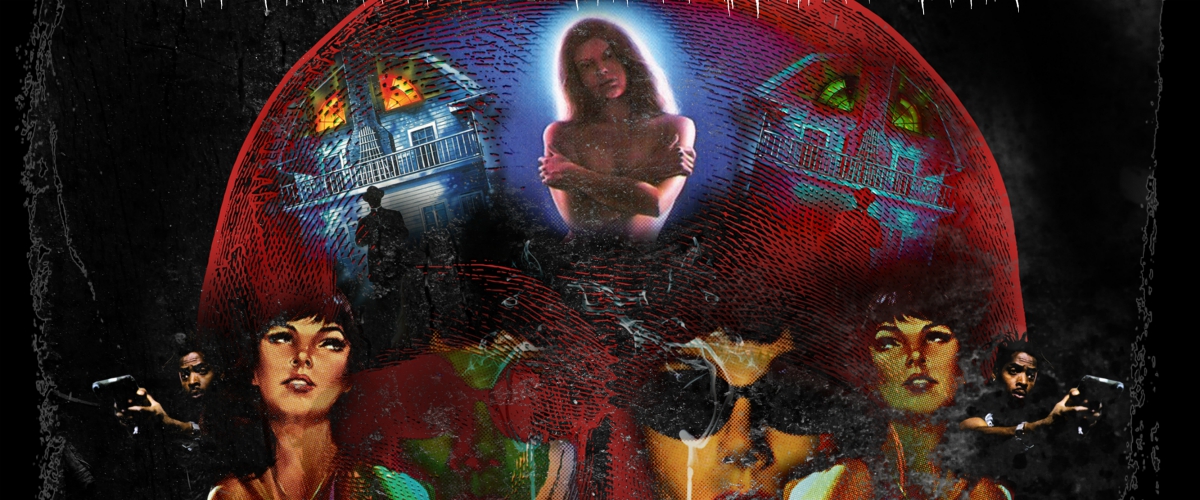 Release date: Sep. 27, 2018
Countries available: United States
---
Just in time to kick off the Halloween season, five HD digitally remastered cult horror classics–as voted online by fans–will be coming to the big screen as part of the "Bloody Disgusting Presents Retro Nightmares" Cinema Series this fall: The House on Sorority Row, Amityville: The Evil Escapes, Amityville: It's About Time, Sweet Sixteen, and The Convent. Tickets are on sale now at www.Retronightmares.com for theaters nationwide.
Preeminent American horror genre website Bloody Disgusting, independent distribution company Multicom Entertainment Group, Inc. and global event cinema leader Trafalgar Releasing will be rolling out three nights of good old-fashioned fun and scares every Thursday starting on September 27th, 2018, with exclusive in-theater content, including some crazy new videos produced by the gang at Attack Media, the folks behind "The Attack" show on Disney XD.   Attack Media is breathing new life into three of these classic horror films by remixing each of them with hilarious re-writes, voice dubbing, and visual effects in exclusive new bonus content only found in theaters. Many of these films haven't been shown on the big screen in decades, so now is the opportunity for horror fans to share the experience together.
---
"Bloody Disgusting Presents Retro Nightmares" Line Up:
THURSDAY, SEPTEMBER 27TH:
The House on Sorority Row (1983)
Written and Directed by Mark Rosman (Sorority Row, The Invader); Starring Katie McNeil (Monkey Shines, Sudden Death), Eileen Davidson ("Real Housewives of Beverly Hills","Y&R", "Days of our Lives"), Janis Ward, Robin Meloy, Harley Jane Kozak, Barbara Harris
What it's about:  Seven sorority sisters are stalked as they hold a guilty secret.
Before she was one of the "Real Housewives of Beverly Hills" or ruling daytime soaps on "Y&R" and "Days of our Lives", Eileen Davidson starred as a sexy sorority sister with a sinister secret. She may be leaving the small screen soon as she exits "Y&R", but here's a chance to see Eileen's early work on the big screen and see she's as fierce (and ageless) as she ever was!
Special in-theater bonus content includes Attack Media's comedic makeover of The House on Sorority Row (1983) in a five-minute rapid-fire remix presented as a classic ladies' etiquette school recruitment video.
THURSDAY, OCTOBER 4TH:  DOUBLE FEATURE
Amityville: The Evil Escapes (1989)
Written and Directed by Sandor Stern (The Amityville Horror), Starring Patty Duke (Valley of the Dolls, The Miracle Worker), Jane Wyatt, Fredric Lehne, Lou Hancock, Brandy Gold, Alex Rebar, Aron Eisenberg
What it's about:  The demonic forces that were lurking in the infamous house in Amityville for over 300 years escape to a remote California mansion by inhabiting a lamp.
Amityville: It's About Time (1992)
Directed by Tony Randel (Hellbound: Hellraiser II; Children of the Night); Starring Stephen Macht (Monster Squad, Graveyard Shift), Shawn Weatherly (Police Academy 3: Back in Training), Megan Ward
What it's about:  Widowed father Jake Sterling brings an antique clock home to his family, unaware of its evil ties to the infamous haunted house in Amityville.
If you've ever been tempted to bring home something old from a flea market or garage sale, you might want to think again.  These movies demonstrate that even antiques can be more deadly than they look.  And at the end of the night, you can debate your friends about whether an evil lamp or a possessed clock is a more sinister home decorating choice.
Fans will also be treated to exclusive in-theater bonus content from Attack Media, as two scenes from Amityville: The Evil Escapes (1989) and Amityville: It's About Time (1992) go from horrifying to hilarious when they get remixed and mashed up into a new five minute edit.
THURSDAY, OCTOBER 11TH:  DOUBLE FEATURE
Sweet Sixteen (1983)
Directed by Jim Sotos (Forced Entry); Written by Erwin Goldman; Starring Bo Hopkins (Midnight Express, The Wild Bunch, American Graffiti), Susan Strasberg, Patrick Macnee, Don Stroud, Dana Kimmell, Don Shanks, Glenn Withrow, Michael Pataki, Sharon Farrell, Steve Antin.
What it's about: When a teenage girl moves to a small town, she discovers each time she goes out with a boy, he is mysteriously murdered. 
Ahh, the 80's! This movie will take you back to a time where "teenagers" in movies looked like fully-grown adults. And for some men, going out with a girl who turns out to be jailbait is almost as scary as being murdered in cold blood.

The Convent (2000)
Directed by Mike Mendez (Masters of Horror; Big Ass Spider!; Lavalantula); Written by Chaton Anderson; Starring Joanna Canton, Coolio, Megahn Perry, Renee Graham, Adrienne Barbeau (Swamp Thing, The Fog, Escape From New York, Creepshow), Allison Dunbar, Bill Moseley, Chaton Anderson, Dorenda Moore, Elle Alexander, Liam Kyle Sullivan
What it's about: A group of college students breaks into an abandoned convent and become possessed by demonic spirits.
Horror vet Adrienne Barbeau, immolated nuns, frat boys and college girls battling Satanists, plus a bit of 90's rapper Coolio and a whole lot of gore makes for a campy yet religious pre-Halloween experience.
In addition, fans will get exclusive new in-theater content from Multicom Entertainment in a behind the scenes and in-depth look at the filming and restoration of The Convent.
---
The five films in the "Bloody Disgusting Presents Retro Nightmares" Cinema Series were determined by fan votes at www.BloodyDisgusting.com. More surprises are in store for fans that attend in theaters. Stay tuned for more details on each screening event in the coming weeks.
---
Back to events