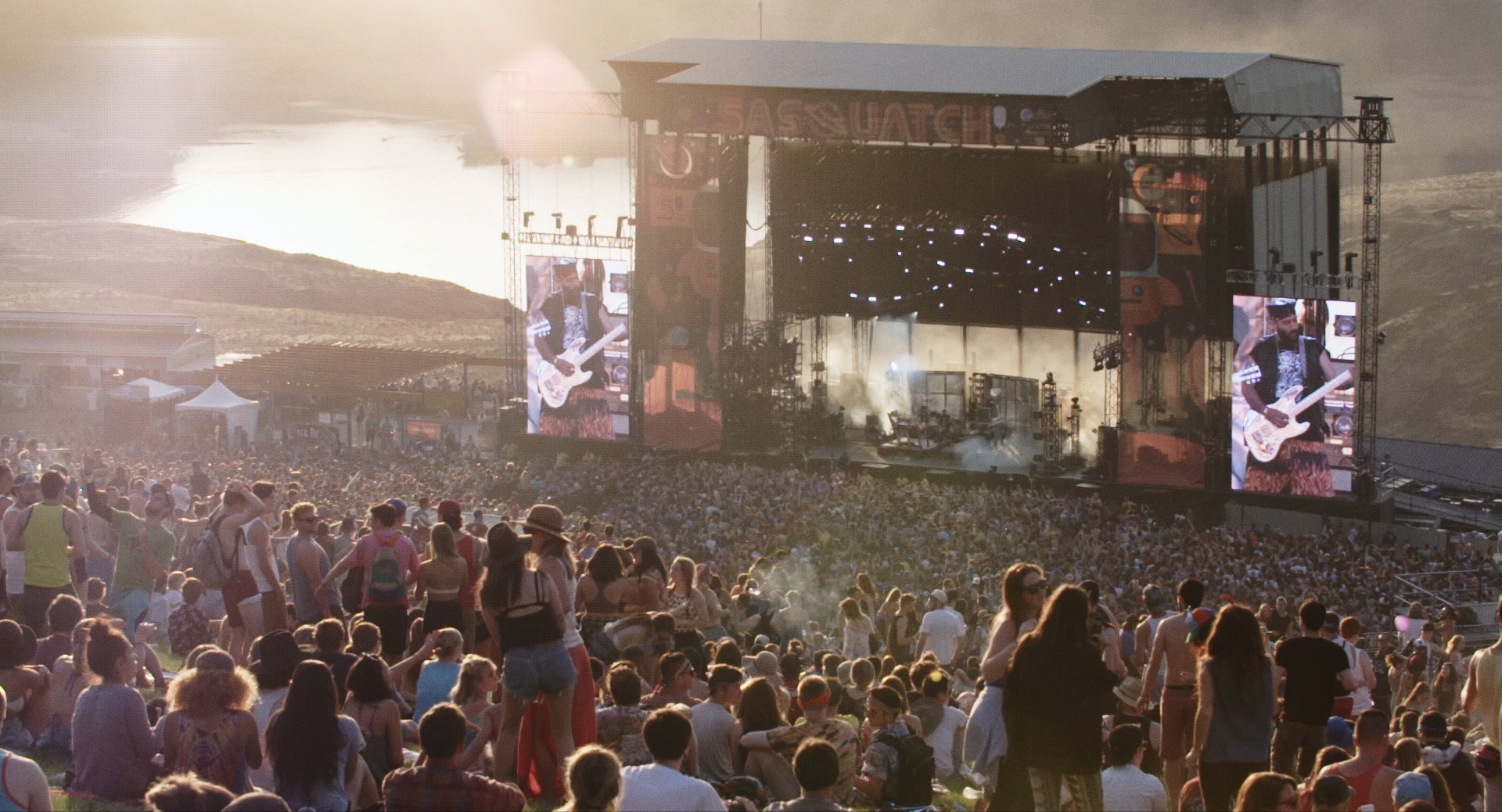 Release date: Jul. 21, 2021
---
It's a story of unlikely beginnings and beautiful accidents that no one saw coming.  Enormous: The Gorge Story chronicles the evolution of a family-owned Washington winery – with a makeshift plywood stage – that eventually became "The Gorge," an internationally-renowned concert venue that has attracted over 7 million fans, and the world's biggest musicians, to a patch of rural farmland "150 miles from nowhere".
Despite the long trek (and perhaps because of it), The Gorge has become "a pilgrimage for the artist and the audience," according to Jason Mraz, who first played at the amphitheater in its parking lot during one of Dave Matthews' epic three-day shows. And if you've ever been to The Gorge, you know exactly what he means. The setting is breathtaking, the performances are unparalleled, and the community among its fans is undeniable.
From origins to impact, this heartfelt documentary weaves together personal stories from music legends Dave Matthews, Mike McCready (Pearl Jam), Jason Mraz, Dierks Bentley, and Steve Miller, with the emotional narratives of audience members that have built their lives around the venue. These stories reveal how a simple stage at an upstart winery ascended to become "The Gorge," a Billboard, Pollstar and ACM winning music venue.
In addition to the full-length film, this one-night-only screening will feature exclusive, never-before-seen interviews with Hozier, Phantogram, and Portugal.The Man. The night will also include a world premiere of The Enormisodes – five mini-documentaries about The Gorge – along with a blooper reel featuring Dave Matthews, Jason Mraz, and Pearl Jam's Mike McCready, among others.
---
Back to events