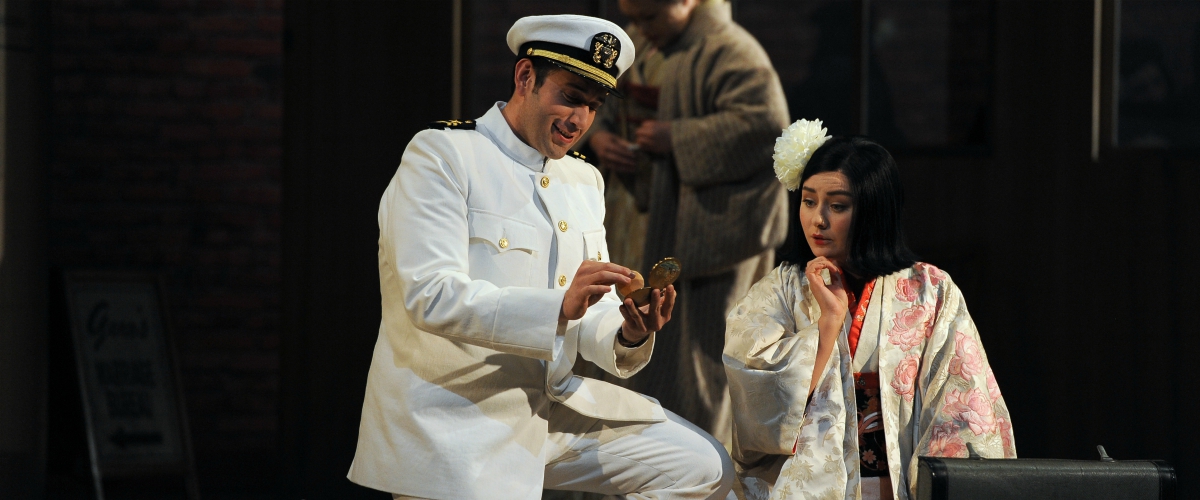 Release date: Jun. 21, 2018
Countries available: United Kingdom
---
Madama Butterfly is a classic love story that never fails to move, a tragic
romance that sweeps you along in the intensity of its action.
When an innocent young Geisha meets an American naval officer she falls instantly and deeply in love. Giving up her family and her faith, she risks all in marriage to the dashing Lieutenant Pinkerton. But her fragile happiness cannot last. Soon love turns to abandonment and betrayal, and Butterfly is forced to make one final, agonising sacrifice.
Bursting with exotic colour and memorable melodies, Puccini's seductive score conceals a dramatic blade that cuts to the heart. Blending authentic Japanese music with luscious European harmonies and orchestration, the opera is an irresistible fusion of East and West.
Praised by critics as a 'thoughtful, provocative staging' and a 'scathing study of exploitation', Annilese Miskimmon's production updates the action to the 1950s. This post-war setting brings to the fore the darker elements of Puccini's story. Little wonder that this opera has inspired numerous contemporary adaptations and reimaginings, including the hit musical Miss Saigon.
The emotional impact of the piece is devastating.

★★★★

Stage
Sung in Italian with English subtitles. Broadcast live from Glyndebourne.
Also on screen this summer: the critically acclaimed 2015 production of Handel's Saul and the rare opportunity to see Samuel Barber's Pulitzer prize-winning opera from the age of Hitchcock, Vanessa.
---
Back to events