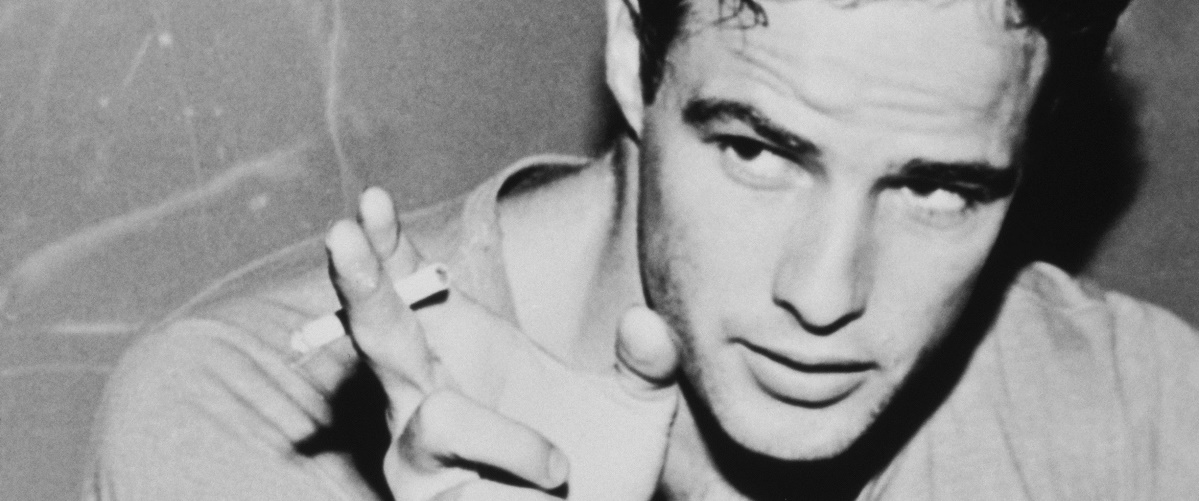 Release date: Oct. 23, 2015
Countries available: UK & Ireland
---
Listen to Me Marlon is a creative odyssey into the mind and motivation of an enigma.
Like an arch hypnotist Brando's own voice lead the storytelling – there are no interviewees, no talking heads, just Marlon guiding us into the padlocked recesses of his own memory, and through the story of his life.
In homage to the corkscrew personality of its subject, previously unheard audio tapes reveal witty and unexpected turns of Marlon's thinking; dipping between light and dark, humour and self-psychoanalysis.
The non-linear approach leaps and drifts back and forth in chronology to help illustrate memory's haunting effect on the present. Visually the film conveys hypnotic states and quixotic departures as we lose ourselves in Brando's spoken daydreams, playful asides and confiding whispers.
As Marlon looks back on his legendary career, film clips are woven alongside personal archive; the young Brando's electrifying looks, raw performances and brooding charm put us entirely under his spell, leaving no doubt why he once skyrocketed to overnight stardom. In mid-life his meteoric comeback continues to resonate, while the reclusive exile of later years offers up rare flashes of acting brilliance from a waning supernova. The film draws narrative parallels between Marlon's screen performances and personal life. And, as screen and real persona become increasingly blurred, his entire life becomes the stage. Throughout, Marlon provides a surprising range of insights – from his revolutionary methodology to his relationship with his father to his politics. What emerges is Brando's intellectual introspection, humour and sensitivity; a man in perpetual search for moral clarity.
The film's undercurrent and final note will be one of celebration, a homage to a creative genius. The film is emotionally complex, revealing and insightful, but ultimately playful and surprising, moving between harmonious and discordant notes with eccentric virtuosity. Like Marlon himself.
---
Back to events