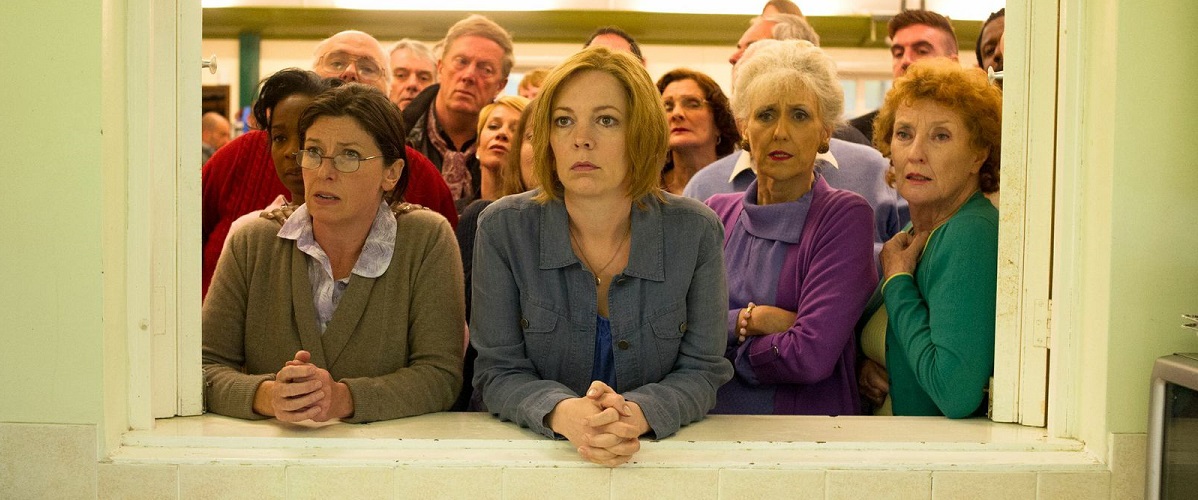 Release date: Sep. 01, 2015
Countries available: UK & Ireland
---
The National Theatre show was hailed as a remarkable, groundbreaking work during its two sell-out runs.
The feature-film adaptation of London Road reunites the original award-winning team, with a script by Alecky Blythe and music by Adam Cork, and is directed by Rufus Norris (Broken).
London Road documents the events that shook Suffolk in 2006, when the quiet rural town of Ipswich was shattered by the discovery of the bodies of five women. The residents of London Road had struggled for years with frequent soliciting and kerb-crawling on their street. The film follows the community who found themselves at the epicentre of the tragic events. Using their own words set to an innovative musical score, London Road tells a moving story of ordinary people coming together during the darkest of experiences.
London Road features an ensemble cast that includes Olivia Colman, Clare Burt, Rosalie Craig, Anita Dobson, James Doherty, Hal Fowler, Kate Fleetwood, Linzi Hateley, Nick Holder, Claire Moore, Michael Shaeffer, Nicola Sloane, Paul Thornley, Howard Ward, Duncan Wisbey and Tom Hardy.
---
Back to events