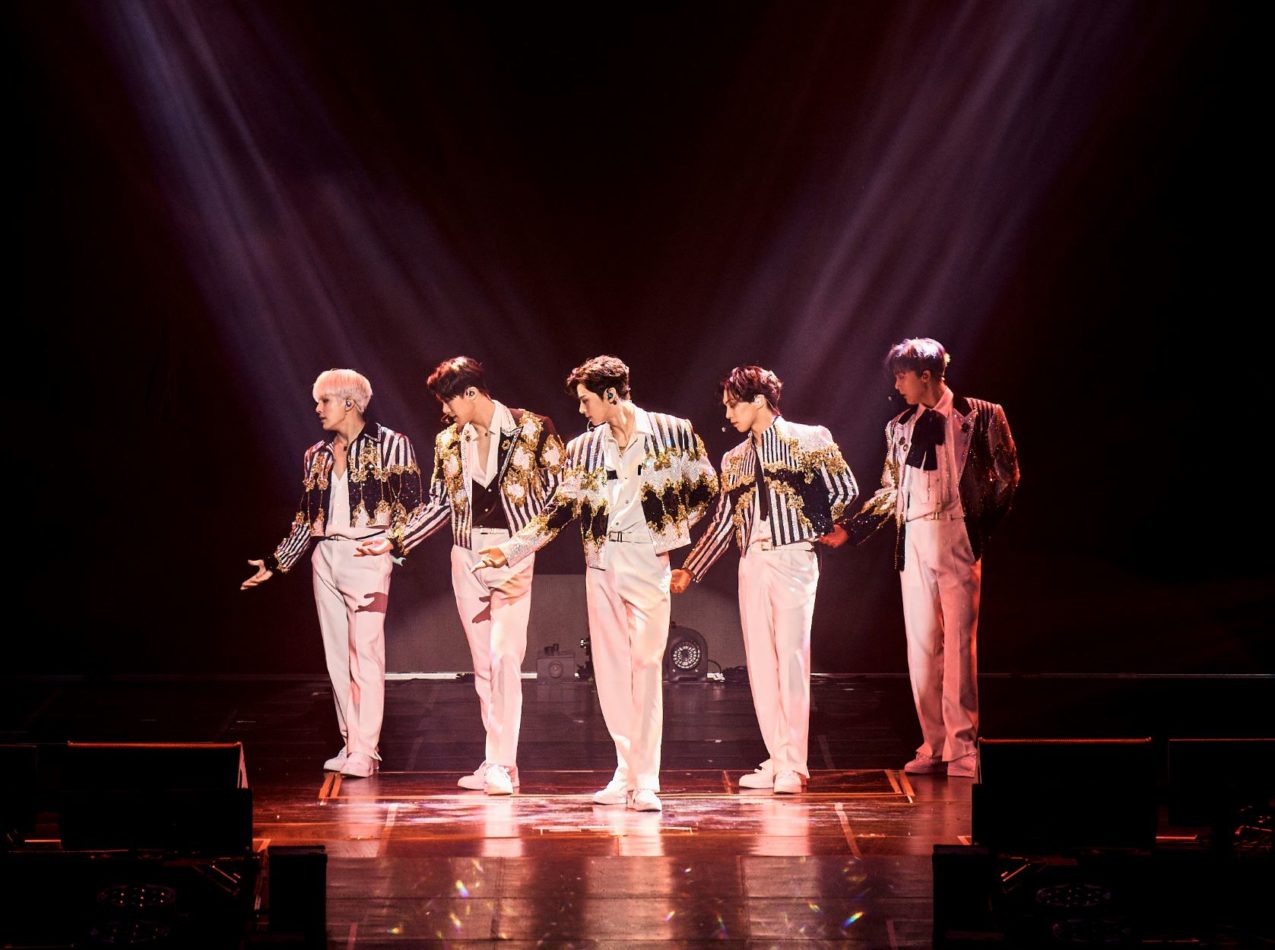 Release date: Oct. 27, 2022
Countries available: International
---
The 3rd ASTROAD to Seoul 'STARGAZER' is ASTRO's first concert in over three years.
Each member is filled with excitement and anticipation at the thought of reuniting with AROHA, but preparing for a live concert amidst busy schedules doesn't prove easy. Like a dark night sky kissed by starlight, will ASTRO chase away the darkness and greet the welcoming wave of AROHA violet? Intimate interviews and an honest look behind-the-scenes are captured alongside ASTRO'S concert performance in <STARGAZER: ASTROSCOPE>, a compelling film that chronicles a pivotal moment in ASTRO's career.
The concert title, STARGAZER, streaks across the LED screen like a shooting star. With thrilling performances of 'ONE,' 'Moonwalk,' and 'MY ZONE' as the opening, ASTRO shares precious memories with their fans at their first solo concert in over three years. "We don't know how long it's been since we've heard your cheers. We missed you so much," said the members as they greeted their fans for the first time. 
The concerts held on May 28th and 29th were composed of a wide spectrum of performances, creating an intimate festival atmosphere made especially for ASTRO and AROHA. The fans had a great opportunity to enjoy unit songs such as MOONBIN&SANHA's 'WHO' and JINJIN&ROCKY's 'Just Breath.' They also showed their passionate response to MJ's solo song 'Get Set Yo,' performed by CHA EUN-WOO, who performed it in his own charming way. Experience the concert, take a look behind-the-scenes, and listen in on sincere interviews through the movie "STARGAZER: ASTROSCOPE."
---
Back to events