Back to news
LINDEMANN – Live In Moscow | Experience The Epic Party Before The Global Shutdown – On The Big Screen!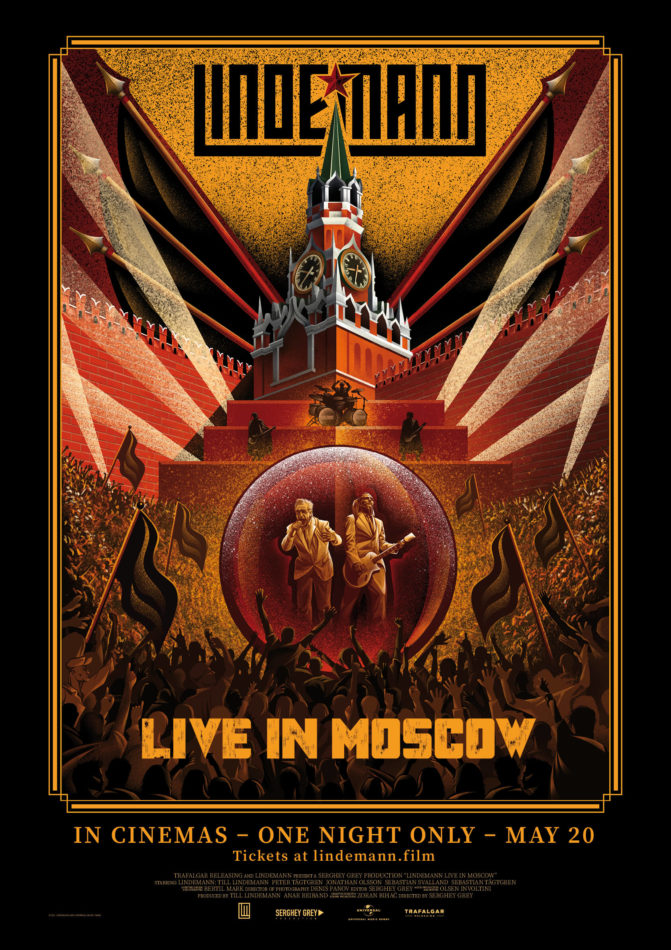 London, UK. May 4 2021: Trafalgar Releasing and Filmwelt are excited to announce the upcoming theatrical release of the new concert film from LINDEMANN, coming to cinema screens across selected countries for one night only, on May 20. In Germany and Austria, selected cinemas will show the film throughout summer starting May 20. Tickets, which go on sale from Thursday May 13, and further information can be found at https://www.lindemann.film.
It probably was the last concert of what now feels like a gone-by era, the great party before the global shutdown: On March 15th 2020, Rammstein singer Till Lindemann and Swedish multi-instrumentalist and producer Peter Tägtgren took to the stage at Moscow's VTB Arena with their project LINDEMANN to play two triumphant shows, which an excellent team around filmmaker Serghey Grey have now condensed into an epic concert film.
Since Till Lindemann and Peter Tägtgren agreed in November 2020 not to continue LINDEMANN together and to dedicate themselves to other projects, "Live in Moscow" is a memorial to the special combination of two exceptional musicians that, over the space of just two albums, have created their own, unique musical coordinate system.
Marc Allenby, CEO of Trafalgar Releasing, comments: "As cinemas begin re-opening across the globe, we are proud to be bringing this audacious concert to audiences on the big screen, and are excited to partner on a solo project from the band following our successful release of Rammstein: Paris in 2017"
Christoph Ott from Filmwelt also noted: "After the success of Rammstein: Paris we are happy to show Lindemann – Live in Moscow this summer in German and Austrian cinemas. This film is the opportunity to enjoy a long-missed concert and cinema experience again."
Back to news