Meet Trafalgar team
Ashley Smith
Ashley Smith is the Senior Marketing Director, North America at Trafalgar
Based just outside Denver, Colorado, I oversee promotional activities across the US and Canada with an emphasis on creative development, digital marketing and exhibitor relations.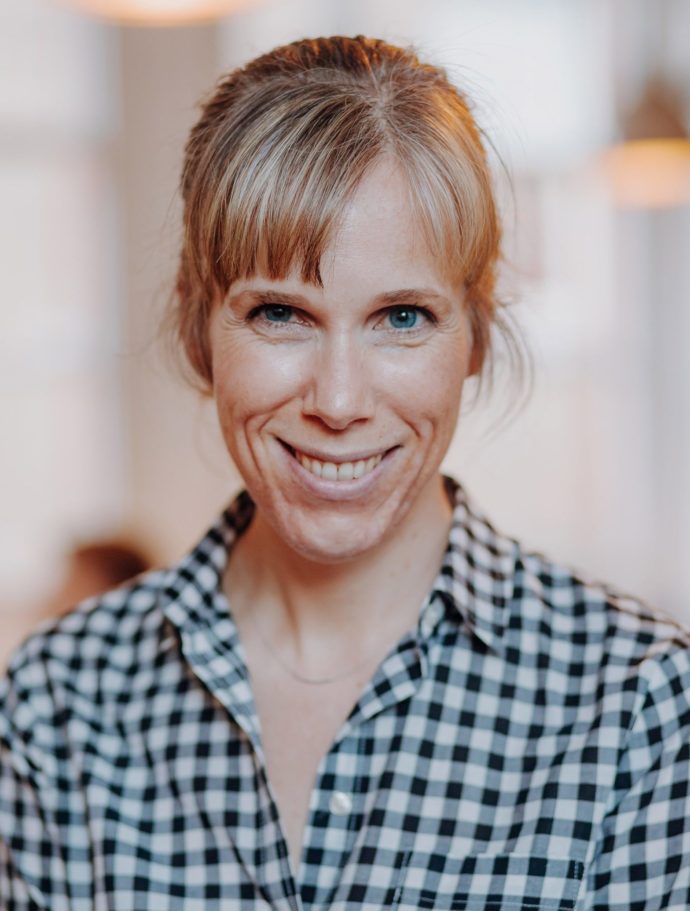 I like to smile; smiling's my favorite.

Buddy, Elf
Ashley's story
I'm Ashley (but most people call me Ash). I am an identical twin, the wife of an amazing man and the "mommy" of my love bug, Olivia.  I love getting real mail (even good catalogs), finding new podcasts, and starting the day with a trip to Starbucks.  And ever since I was a kid growing up in "The Valley" outside of Los Angeles, I knew I wanted to be a part of the entertainment industry.
While my childhood dream of being a Disney animator was never realized, I landed my first "real" job at a media planning agency working on the Warner Bros. account.   Mixing insight with instinct, I spent 10 years crafting media plans for tent-pole titles including Happy Feet, Harry Potter, and The Dark Knight that delivered record-breaking sales.  I absolutely loved it!  And yet, as I advanced in my career, I found myself wanting to do more than think outside the box – I wanted to help shape that box.
Just as my career goals were shifting my husband and I decided to make the somewhat unlikely move from LA to Denver.  While I hoped I could translate my media experience into a marketing role, I fully expected to leave the entertainment industry based on my new location.  And yet, within weeks of arriving in Denver, with prayers answered and fingers crossed, I jumped head first into my first marketing position with NCM's event cinema division, Fathom Events.  There, I spent 6 years learning about the industry – and helping push the boundaries of what moviegoers can expect to experience at the cinema.
Now, just the 6th member of the US team, I am so thrilled and so grateful to be at Trafalgar Releasing! I truly look forward to learning from and growing with such a great team of passionate professionals!
Back to team Trafalgar
Back to team