Meet Trafalgar team
Charlie Hinshelwood
Charlie Hinshelwood is the Head of Acquisitions at Trafalgar
My role sits across the whole acquisitions process for music, theatre, and film projects coming into Trafalgar Releasing, as well as the sales of ancillary rights of our projects to broadcasters and streamers.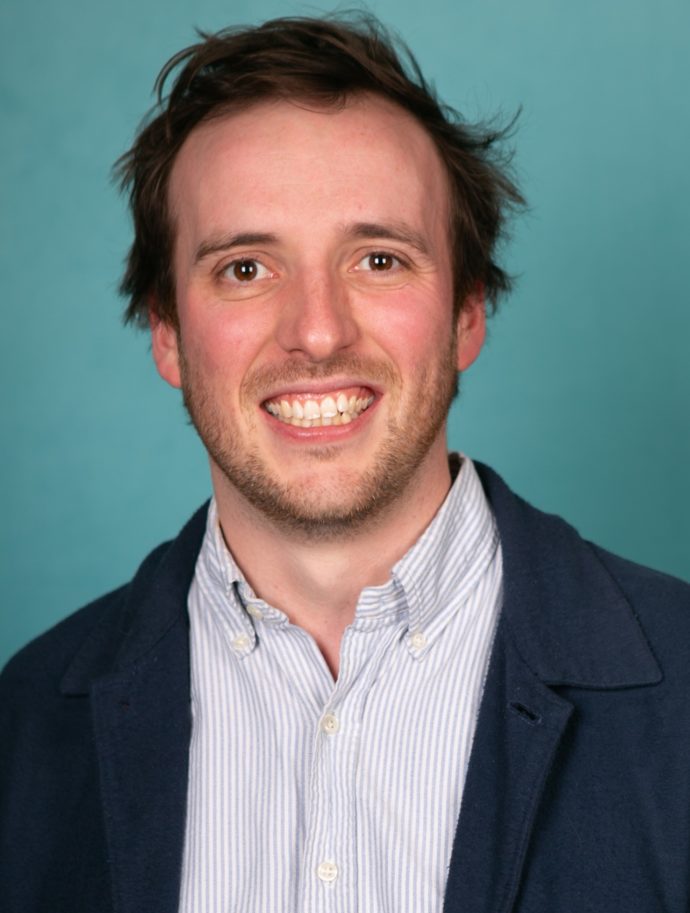 "It's like a movie but nobody has any lines, and nobody even knows what it is while they're making it."

Marcel the Shell with Shoes On talking about documentaries
Charlie's story
I've always found looking at box office figures weirdly interesting. Both my parents were in the film industry, so I spent much of my childhood travelling around the UK watching cinemas being built from the ground up. When I hit 16, I managed to persuade my school to let me do a film studies A-Level by myself, even though it required one-on-one classes on a Thursday afternoon.
My career started in some weird and wonderful places. I spent 5 years in Edinburgh getting a degree in Chemistry, while working for Picturehouse Cinemas during my summers – travelling the country with an inflatable cinema and helping to build some of their new venues. After university I then worked at a number of different start-ups, designing reusable bottles and creating late-night drag bingo shows.
I then moved into the TV & Film industry to work at documentary production company. I worked on all new business ventures across factual TV and film, while specialising in virtual, augmented and mixed reality. I worked on projects with Netflix, Discovery, Apple, Meta, and BBC, as well as across the museum and arts sectors.
After almost 4 years working in film production, I moved to Trafalgar Releasing, where I now get the opportunity to use the nerdy skills I gained as a chemist, and the perspective I got from film production, to analyse, fund, and distribute projects across music, theatre and film.
Back to team Trafalgar
Back to team