Meet Trafalgar team
Emily Cecil-Dennett
Emily Cecil-Dennett is the Head of Production at Trafalgar
I oversee and manage the delivery of releases from various stages of production to cinemas across the world in whatever medium is best suited to that project.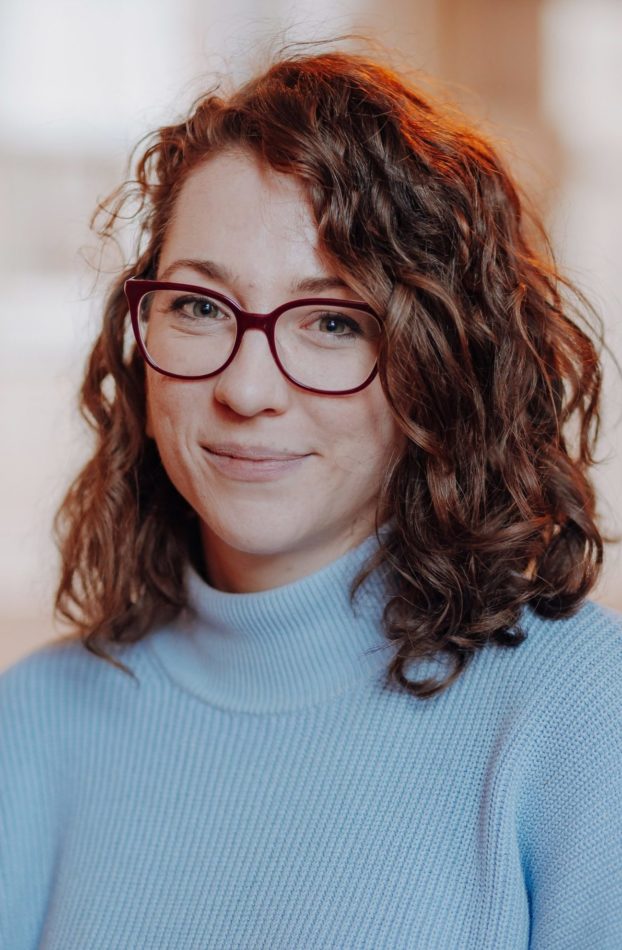 Can't sit still—If I see an issue I deal with it.
Emily's story
I grew up abroad, constantly moving around changing scenery. These early experiences have always given me a hunger to discover. I started my career in production working in teams on the sets of high profile and independent feature films and TV. Having experienced that world, I decided I wanted to work on the other end of productions in distribution.
This urge wonderfully lead me to the team here where I have been for over five years. Production to me is the joy of controlling the balancing act of each project in order to get the most out of it, and the satisfaction of seeing it all come together.
What's exciting about Trafalgar is the scale at which we can work whilst maintaining our ability to care about individual experience, especially when taking into account that the individual experience can be multiplied across the globe at the same time with ever-changing technologies.  Each day here is varied—I can be briefing high profile talent and a large crew for a live event, knowing it's being broadcast across several satellites on one day, and the next day ensuring a recorded global release gets to over 60 + countries for a one-day event.
To balance out the sometimes intense elements of this role I enjoy yoga, cooking for family, and reading with my son.
In my spare time I am a Trustee for The Friends of The Connection, a charity focused on raising funds and awareness of homelessness.
Back to team Trafalgar
Back to team