Meet Trafalgar team
James Merchant
James Merchant is the Head of Film and Music at Trafalgar
I work across the global marketing of our releases that fall into the film or music categories, and also with the acquisitions team to help value prospective projects and bring new opportunities into the company.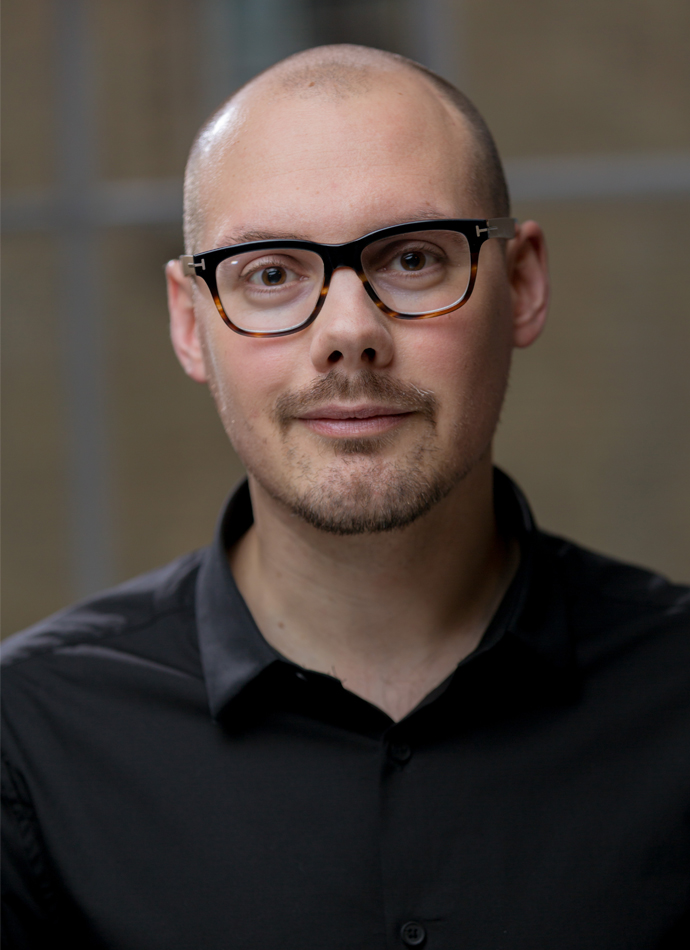 There's nothing like the big screen. The cinema is really built for the big screen and big sound, so that a person can go into another world and have an experience.

David Lynch
James's story
Something that excites me about Trafalgar Releasing is that I feel we have only scratched the surface of what this industry can become. With so many changes in the entertainment industry as a whole that I've seen in my career, Trafalgar is perfectly placed to develop and push new ways of connecting fans of so many entertainment properties with the cinema.
Film and music have always been a hugely influential part of my life, and to be able to be involved with both of them in my career is a massive privilege and extremely exciting.
I began my career in 2006, working for London's largest independent film festival Raindance, in the last days of 35mm.  I worked my way from intern to Print Traffic Controller, to Assistant Producer; working across a worldwide network of filmmakers, sales agents and distributors. A key highlight for me was successfully recruiting one of my musical idols, Kim Deal of Pixies / The Breeders, to sit on the festival jury.
In 2009 I moved into distribution, working in the marketing department of the award-winning UK indie Revolver Entertainment. At this time social media marketing was still in its infancy but we quickly harnessed the power of these mediums and won several industry awards in this space. Notable projects I worked on included domestic releases of Bond director Cary Fukunaga's debut feature Sin Nombre, Werner Herzog's Into the Abyss and Banksy's Exit Through the Gift Shop.
In 2012 Revolver collaborated with distributor Picturehouse Entertainment (later Trafalgar Releasing) across a number of joint theatrical releases, including Bart Layton's BAFTA-winning The Imposter. From here I was invited to join the Picturehouse team, where I lead campaign creative and overall marketing across a range of company successes releases including Yorgos Lanthimos' Oscar-winning The Lobster, Shane Meadows' The Stone Roses: Made of Stone (both in collaboration with Film4), Paul Verhoeven's Oscar-nominated Elle, and Daniels' Swiss Army Man (in partnership with A24).
As we moved into event cinema ahead of our rebrand to Trafalgar Releasing, as Head of Marketing I managed the promotional campaigns for many of our breakthrough releases, including Monty Python Live (mostly), the Nick Cave projects 20,000 Days on Earth, One More Time with Feeling and Distant Sky, alongside further global releases such as Roger Waters The Wall, David Gilmour: Live at Pompeii, Rammstein: Paris, Coldplay: A Head Full of Dreams and Muse: Drones World Tour. I also co-managed the campaign for BTS: Burn the Stage the Movie, which became the highest grossing event cinema release in history.
During my career, I have overseen releases that have won over ten Screen Marketing and Distribution Awards for innovative and ground-breaking campaigns.
In 2019 my role expanded to incorporate work across the company's acquisitions for film and music projects, alongside my continuing role leading on the global marketing of these releases.
Back to team Trafalgar
Back to team