Meet Trafalgar team
Laura Hood
Laura Hood is the Business Affairs Manager at Trafalgar
Flying solo as Trafalgar's resident legal-eagle, I'm responsible for all things legal, regulatory and business affairs. Whether it's drafting, reviewing and negotiating every contract we sign, implementing policies, or just answering their questions, my role is to have the company's back so the team can make their magic happen.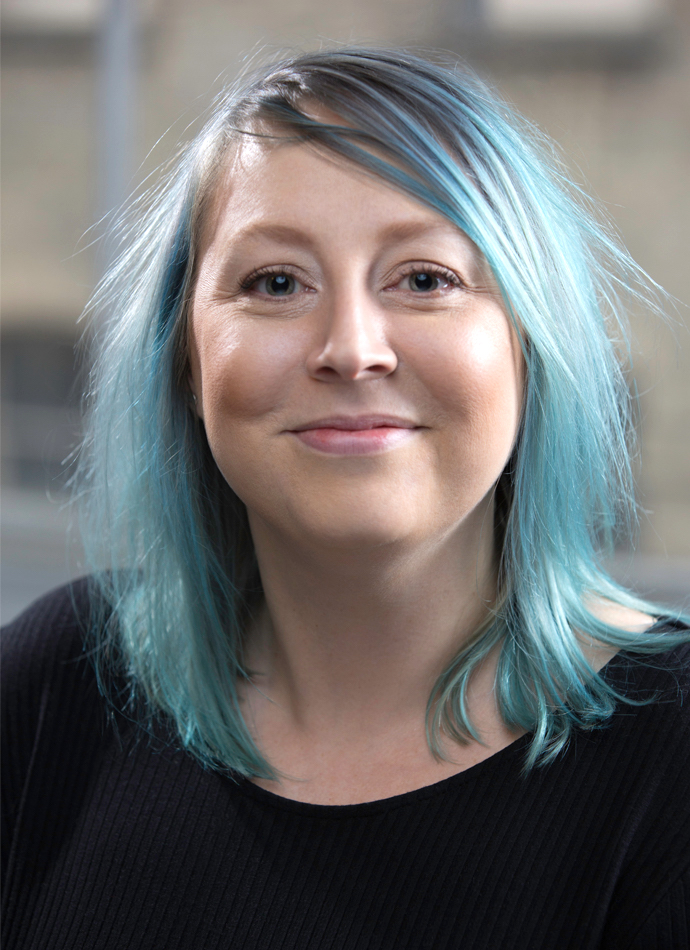 We are not defined by what we can do, but by what we actually do.

Evelyn Skye
Laura's story
I was training as a Barrister when introduced to the in-house legal world through a game-changing work placement at Universal Music. Trading a future in a horse-hair wig for the opportunity to build a legal career in the media and entertainment industry was a no-brainer, and I've been fortunate enough to do so as part of the legal teams at Disney, Channel 5 and Viacom.
I joined Team Trafalgar in 2017 and quickly found a home with the family vibe and breadth of work that smaller company life offered. More than anything, I love that I can be myself, blue hair and tattoos might raise more than a few eyebrows in the legal world, but I'd always much rather be judged on my competence than my hair colour.
Outside of work, my main love is music (alt-rock/pop-punk, in case you couldn't already tell). Sadly, following a serious ankle-fracture, my mosh-pit days are behind me; so it's great to be part of the company whose passion involves making those shows – and that experience – accessible to all on the big screen.
Following close behind are YA fantasy novels and dogs – cutting Gandalf's birthday cake and pup-sitting Legolas' dog while they chatted on stage at our 'McKellen: Playing the Part' event, was a dream come true.
However, the most important thing that you need to know about me, is that wherever I go these days, the pitter-patter of miniature goldendoodle paws (belonging to Nesta, my assistance dog and Trafalgar's full-time legal assistant) won't be far behind.
Back to team Trafalgar
Back to team