Back to news
Trafalgar Releasing Announce Theatrical Acquisition of Monty Python's Life of Brian
Trafalgar Releasing have announced the worldwide* theatrical acquisition of the hilarious cult classic, Monty Python's Life of Brian in the lead up to the film's 40th anniversary in 2018. This is the second time Trafalgar Releasing will have worked with the Monty Python team following 2014's Monty Python Live (mostly) – One Down Five to Go, which saw a phenomenal worldwide success of over 330k admissions.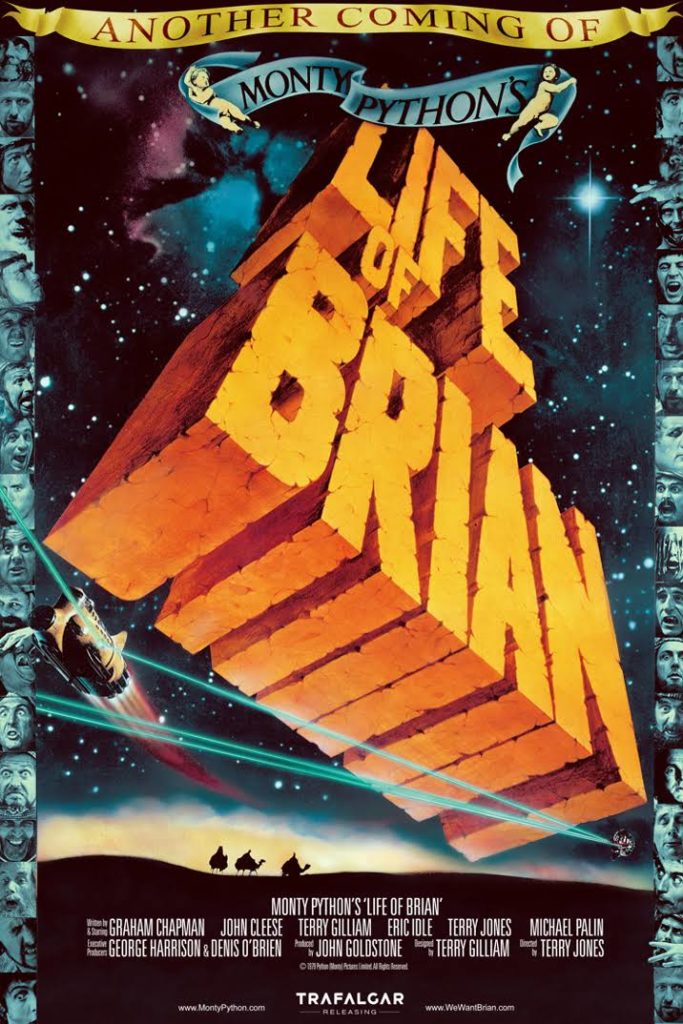 Monty Python delivers a scathing, anarchic satire of both religion and Hollywood's depiction of all things biblical with their second film Life of Brian. Set in 33 A.D. Judea where the exasperated Romans try to impose order, it is a time of chaos and change with no shortage of messiahs and followers willing to believe in them.
At its centre is Brian Cohen, born in Bethlehem in the stable next door, who, by a series of absurd circumstances is caught up in the new religion and reluctantly mistaken for the promised messiah, providing ample opportunity for the entire Monty Python ensemble (Graham Chapman, John Cleese, Terry Gilliam, Eric Idle, Terry Jones and Michael Palin) to shine in multiple roles as they question everyone and everything from ex-lepers, Pontius Pilate, from the art of haggling to revolutionaries, crazy prophets, religious fanaticism, Roman centurions and crucifixion, forever changing our biblical view.
Marc Allenby of Trafalgar Releasing has said on the partnership, "We look forward to working with the Monty Python team again on the release of this incredibly important satirical masterpiece. From The People's Front of Judea, to ex lepers and bearded lady's we'll ensure audiences have a fun packed time during the momentous 40th anniversary celebrations later in 2018."
The Python team has said "Following our successful collaboration on the Monty Python Live (mostly) – One Down Five to Go shows in 2014, we are excited to be working with the Trafalgar Releasing team again to bring "Life of Brian" back into cinemas. I'm sure we are going to have a lot of fun."
To learn more about Monty Python's Life of Brian, visit WeWantBrian.com.
---
* Excluding North America, French speaking territories, Australia and New Zealand.
Back to news