Back to news
Celebrating the 5th Anniversary of BLACKPINK's Debut, Theatrical Release of "BLACKPINK THE MOVIE" Is Confirmed!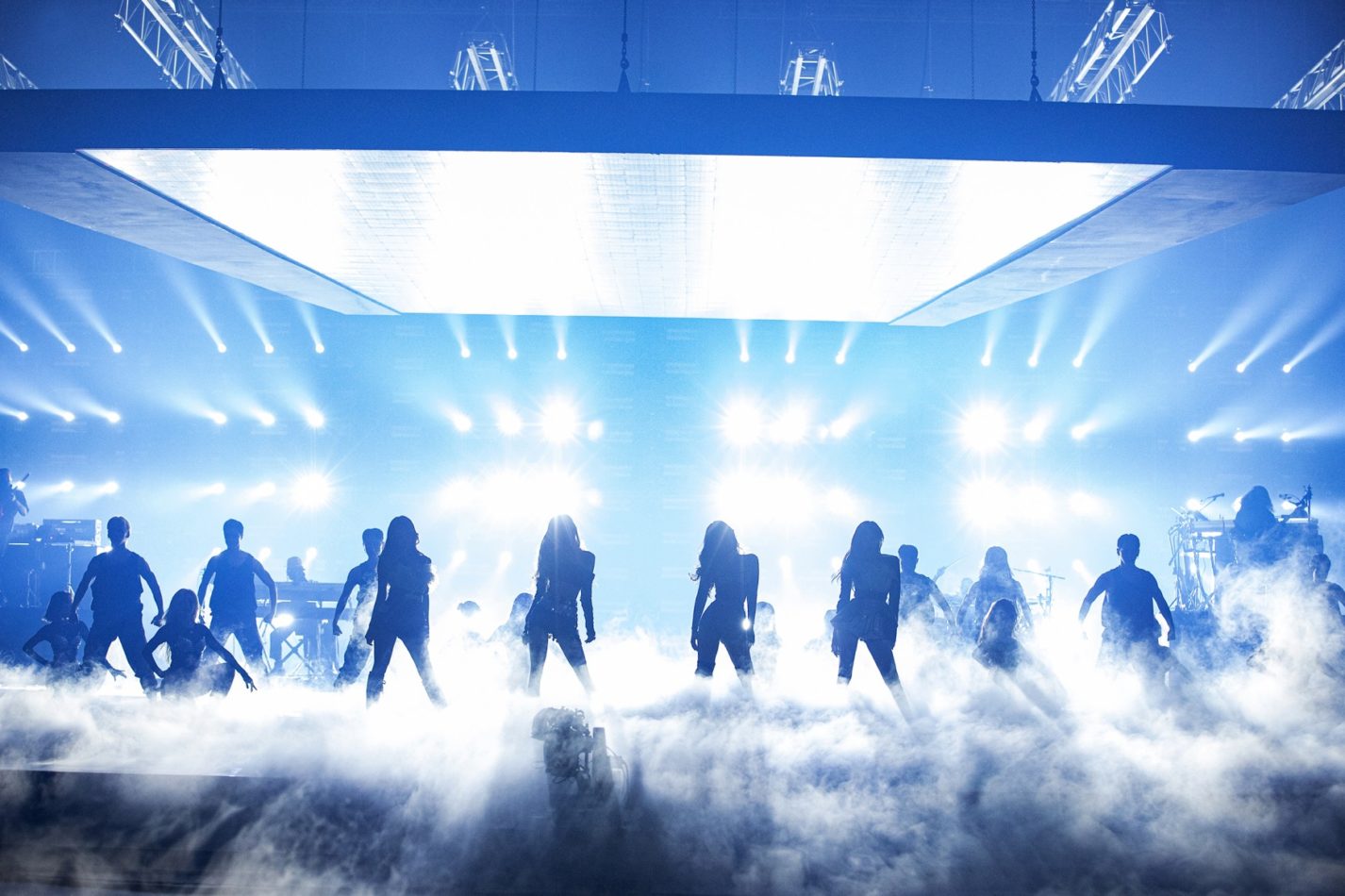 Beloved by fans across the world, the global K-POP group BLACKPINK celebrates the 5th anniversary of their debut with a theatrical release of the film "BLACKPINK THE MOVIE, coming to theaters in over 100 nations this August.
Consisting of four members—JISOO, JENNIE, ROSÉ, and LISA—BLACKPINK's debut song reached the top of every record chart in Korea within only four hours of its release, announcing a splendid arrival of "the monster rookie." Five years later, BLACKPINK has risen to worldwide stardom thanks to its members' exceptional talents and performance far beyond the realms of "K-POP" and "Girl Group." Each member of BLACKPINK possesses distinctive talent such as vocal, dancing, rapping, and musical skills while boasting perfect chemistry among the members. Naturally, BLACKPINK radiates infinite charms flashy as "Pink" and intense as "Black."
In commemoration of BLACKPINK's debut, "BLACKPINK THE MOVIE" will be released this August in more than 100 nations worldwide. Where available, the audience will be able to enjoy the film on various formats around the world including "ScreenX"; an expanded three-screen system utilizing the front screen as well as the side walls of a theater, "4DX"; the world's first commercial multi-sensory theater providing a cathartic experience as though in an actual live concert, and "4DX Screen"; a combination of both "ScreenX" and "4DX."
While "BLACKPINK THE MOVIE" is a celebration of BLACKPINK's 5th debut anniversary, it is also a special gift for "BLINK"—BLACKPINK's beloved fandom—to revisit unforgettable memories and enjoy the passionate performances in festive spirit. The film consists of diverse sequences focused on each and every member of BLACKPINK, some of which are: "The Room of Memories"; a segment looking back on five years of memories since BLACKPINK's debut, "Beauty"; compelling shots of all four members with their distinct characteristics, "Exclusive Interviews"; a message for the fans. Furthermore, the re-edited versions of the live performances from "THE SHOW" (2021), "IN YOUR AREA" (2018), and a dozen more hit songs by BLACKPINK will be unfolded on the screens to provide the global fans with a touching experience as though they are actually at fan meeting events and live concerts.
Anticipated by every "BLINK" across the world, "BLACKPINK THE MOVIE" will be released this August in theaters worldwide.
Notes To Editors
BLACKPINK THE MOVIE will be released in South Korea and Japan by CJ 4DPlex, and in all remaining global territories by Trafalgar Releasing.
About CJ 4DPlex
CJ 4DPlex is a leading, next-generation cinema technology company, headquartered in Seoul with international offices in Los Angeles and Beijing. The company has created immersive film technologies for theaters worldwide that include '4DX', 'ScreenX' and '4DX Screen' for consumers to experience films in ways that were never before possible.
About 4DX
4DX provides moviegoers with an exciting, multi-sensory experience, allowing the audience to connect with movies through motion, vibration, water, wind, snow, lightning, scents, and other special effects that enhance the visuals on-screen. Each 4DX auditorium incorporates motion-based seating synchronized with 21 different effects and optimized by a team of skilled 4DX producers, maximizing the excitement of the movie, beyond the limits of audio and video. More than 790 Hollywood and local titles have been screened in 4DX. To date, more than 88,000 4DX seats operate in 769 auditoriums, spanning 66 countries. For more information, please visit www.cj4dx.com 
About ScreenX
ScreenX is the world's first multi-projection system used within a theatre setting. It was created in 2012 by CJ CGV, part of South Korean conglomerate CJ Group, as one of the "next cinema formats" along with 4DX, the multisensory cinema technology with motion and environmental effects. ScreenX allows moviegoers to go beyond the frame of the movie screen by expanding the center image of feature films and pre-show advertising to create an immersive, panoramic, 270-degree format that projects onto three theatre walls. To date, ScreenX has been installed in 351 screens spanning 36 countries including 113 screens in China; 91 screens in South Korea; 48 in the United States; 18 in England; 12 in Japan. ScreenX was recognized as the "Innovator of the Year" at ShowEast 2018. For more information, please visit www.screenxmovies.com 
About Trafalgar Releasing
Trafalgar Releasing is the global leader in event cinema distribution. A subsidiary of Trafalgar Entertainment, Trafalgar Releasing's global operations include production, acquisition, marketing and distribution of specialised content to over 8,000 cinemas in more than 120 countries worldwide.
A full spectrum of releases includes high arts (The Metropolitan Opera, Bolshoi Ballet, Royal Opera House), award winning theatre (The King and I: from the London Palladium, An American In Paris, Les Misérables: The Staged Concert), iconic moments (Monty Python's Life of Brian 40th Anniversary, David Bowie is happening now, They Shall Not Grow Old), heritage music acts (Roger Waters The Wall, David Gilmour Live in Pompeii, Metallica & San Francisco Symphony: S&M2, Depeche Mode: SPIRITS in the Forest) and contemporary music sensations (BTS' BRING THE SOUL: THE MOVIE, Gorillaz: REJECT FALSE ICONS, Coldplay: A Head Full of Dreams).
Headquartered in London, the company also has offices in New York, Los Angeles and Denver. More information about Trafalgar Releasing can be found at www.Trafalgar-Releasing.com.
Back to news